Hi there gals! I've been so excited since we picked our new DT! The girls we chose are truly amazing! I'm having fun getting to know them better every day. I asked each of them to send me their bio, picture, and their first assignments. This is just ONE project they have created. They have done a lot more. You will see them on our website very soon.
My name is Tanisha Long from New Jersey. I am a wife of 6 years, the mother of 2 sons and I work full-time as a Research Technologist. I started scrapbooking just after my first son was born as a way to record his first year of life. The more I scrapped, the more passionate I became about this wonderful hobby. Scrapbooking allows me to record and preserve everyday occurrences in my family's life and provides me with a much needed creative outlet. I love to try different techniques and usually challenge myself to work outside of my box. Although I love pretty much everything scrap related, I have to say that my favorite products are all things acrylic, patterned paper, chipboard, bling, and the alphabet in any form!I am a published scrapper; my work can be found in Memory Makers, Creating Keepsakes, Scrapbooks Etc., Scrapbook Memories, Paper Crafts, Paper Trends, Somerset Memories, and Blue Media Idea Books. I am so honored and truly thrilled for the opportunity to design for My Little Shoebox!

Hi! I am Gretchen McElveen. I live outside of Birmingham, AL with my husband and our dog. No kids for us yet…but soon! I work full time as a physical therapist in an outpatient clinic but of course I would rather be scrapbooking! My aunt introduced me to scrapbooking by way of Creative Memories during college but I did not really get into it until after we got married about 5 years ago. I still have (and use) the corner rounder that I bought during my first CM party. Scrapbooking is such an incredible hobby! It is my creative outlet and a way to express emotions and feelings I often have difficulty saying. It is my way of documenting life and the special people who are such a big part of it. I cannot think of a much better way of spending my time. I am excited to be able to share my work as a part of the My Little Shoebox team. Thank you so much for this opportunity!
Norma Kennedy

I am a mother of 2 beautiful little boys Cade-8yrs, Seth-4yrs, a New Baby Girl as of July 2007 and a Twelve year old Sweet Niece who lives on and off with us.I am a Christian and a Latina. I have been married for 12 years to a wonderful, loving man who understands my passion for documenting my life and those in it. I have been scrapping layouts for about 4 years and started crafting by making cards about 5years ago. I luv trying and learning new techniques as part of my creating process.
Emily Jones
Hi! My name is Emily Jones, I am Wifey to my Super Hunky Hubby James, and mommy to Joey (5), Jake (3) and Lily (Born 11-27-07). I have been scrapping for 12 years now, but have become OBSESSED since my oldest was born! If I had to describe my style, it would be, color, layers, texture! I absolutely love mixing and matching patterned paper,and finding unique embellishments! When I'm not scrapping, (which is rare) you can find me enjoying my other hobbies which are: SingingOpera, playing board games with my family, and hanging out with our black Lab Molly!I am so excited to be a part of the My Little Shoebox Design Team!! I love MLS products and I hope to inspire you with my designs!
Erin Yamabe

My name is Erin Yamabe. I'm a SAHM to two sweet and sassy girls! And I"m
married to an amazing father and my best friend. I've been seriously
scrapbooking for a little over 3 years now, and on/off for over a decade! My
passion has come out as my style has evolved and I am introduced to all these
beautiful products! I'm a teacher and designer for Picture Me Perfect, and my
first two books will be published this summer with Design Originals and Suzy
West. I love all things turquiose/red, power walks, kickboxing, going to
movies, mommy and me classes, date nights, bible study, and my friday night
crops!

Danielle Holsapple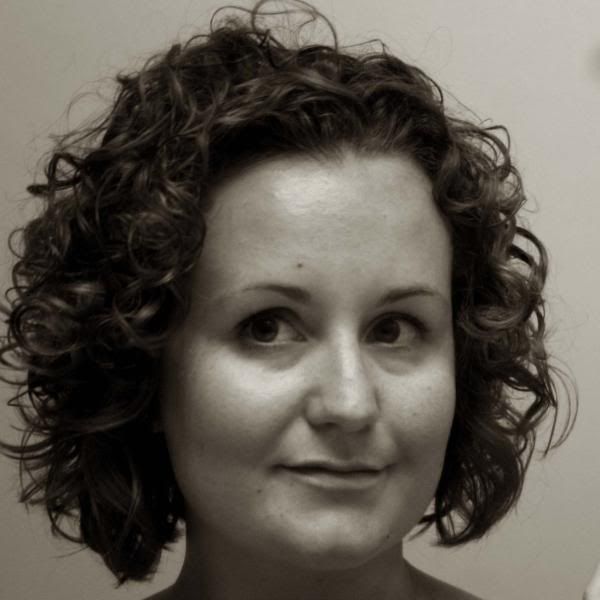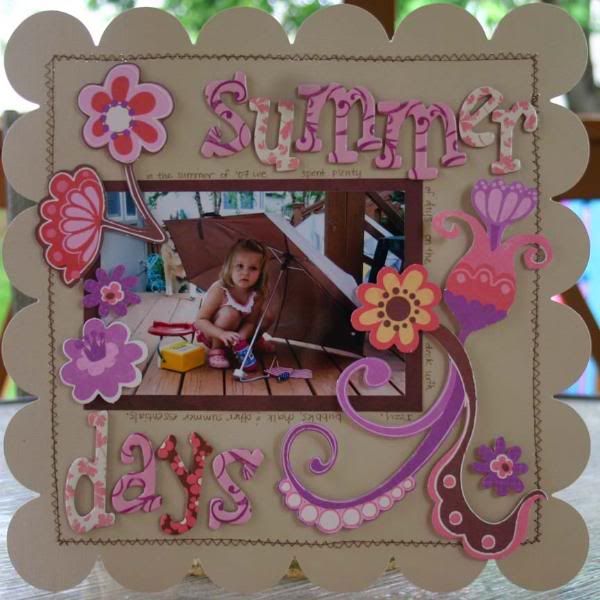 Hello! My name is Danielle Holsapple and I am a former junior high teacher turned SAHM! I live in a suburb of Kansas City with my husband, Jeff. We have a 3 yr old daughter, Kennedy, and an angel in Heaven, Sam. I have always enjoyed crafts and photos and finally put the two together about 8 years ago! Scrapbooking is now a passion of mine as well as a creative release. I enjoy both the creative process and the finished product! It also melts my heart to watch my daughter's face light up when she looks at the pages of her. I hope they will be a treasure for her as an adult too. Over the years I have served on numerous design teams and been published in CARDS, Scrapbook Trends, Paper Trends, Making Memories, Paper Crafts, Scrapbook Dimensions, and online ezines. I am so honored to be joining the fabulous team at My Little Shoebox!